Online Classes for Kids 6-8
Live Online Classes
Ages 6-8
KnowleKids Mobile App
Our mobile app KnowleKids™ offers weekly (sometimes daily) age appropriate curriculums for kids 3-5, & 6-8 years old. They contain learning games, audio ebooks, and some videos. They cover vocabulary, phonics, reading, math, writing, introductory science, motor skills and social skills.
Parents can also use our app to manage Tasks & Rewards for their children.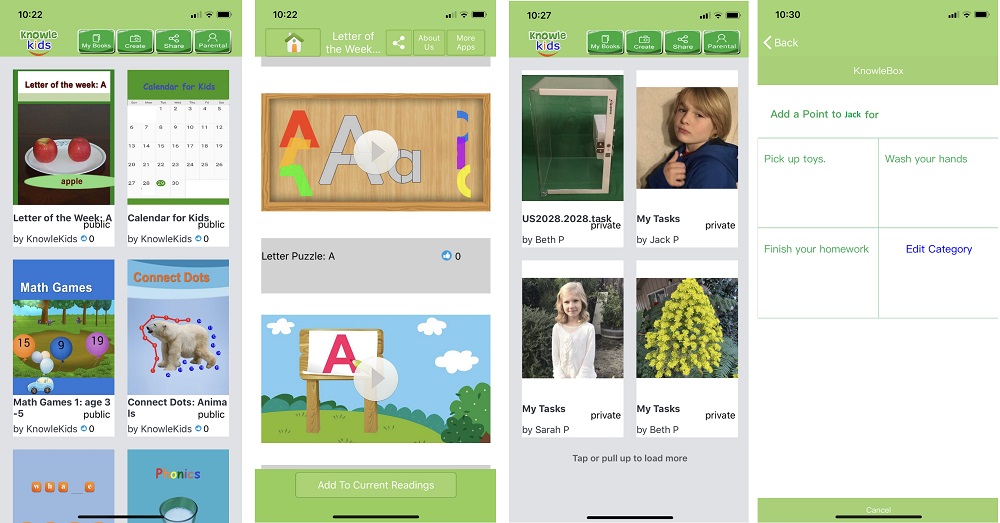 Download KnowleKids Mobile App, Sign up our email list, Subscribe to our YouTube channel, Join our KnowleKids Facebook page, & Share with your family and friends!